There are many stakeholders that need to be working towards building resilient communities. These people are the local fire departments, politicians and residents in your area. All of them operate independently, but in the case of wildfires, they all need to know what to do to fight a fire together.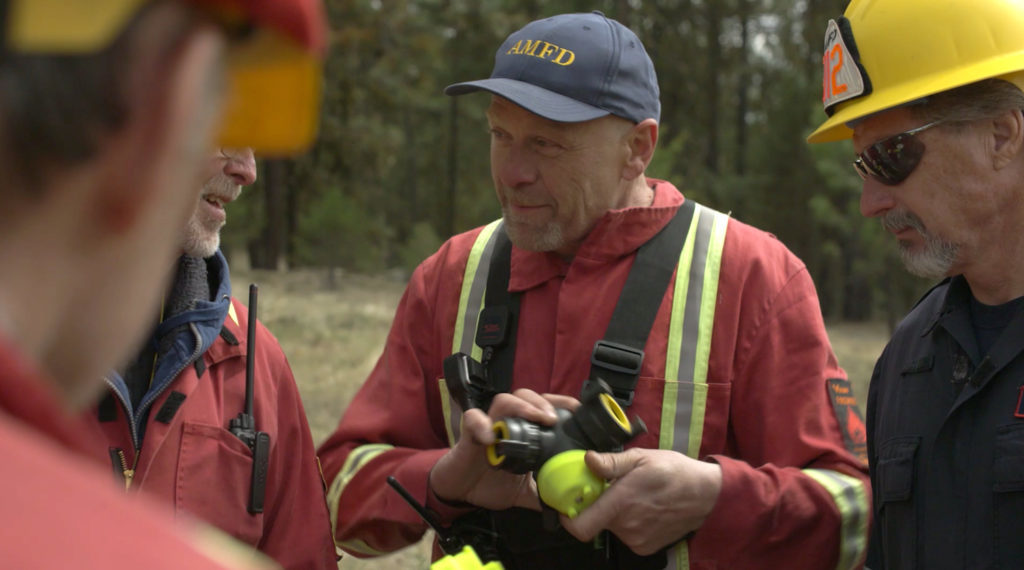 Politicians need to be encouraged to create legislation, plans and procedures that make it easier for you, your neighbours and firefighters to know what they need to do in case of an emergency. You can help inform these leaders by telling your local representatives how to become a FireSmart Canada Community or by joining your Community FireSmart and Resiliency Committee. Or, you can also introduce them to preventative measures and costs for building wildfire homes right here.
For other stakeholders like community members or firefighters, wildfire education is crucial. FireSmart has plenty of educational resources, like the 2020 Public Presentation, which is available  as a PowerPoint.
There are even educational packages for homeowners, students and anyone in your community who is unaware of what they can do to make their home and neighbourhood safer. The FireSmart BC Education Package is available for kids, ambassadors, junior officers, and homeowners.
All of these tools are available to help you build strong interagency relationships that allow your community to have better evacuation procedures, emergency response plans and information sharing. Need more information? Further resources can be found on the FireSmart Resource Page, along with other documents that can make you, your neighbours and your leaders FireSmart.