Assessments
FireSmart Critical Infrastructure Assessment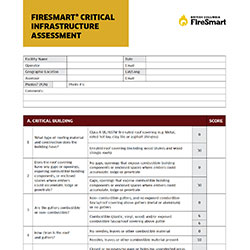 Use this assessment form to determine your critical infrastructure's preparedness for wildfire.
FireSmart Home Ignition Zone Assessment Score Card
Assess your risk from wildfire - Answer the questions in the assessment form to see what changes will make the greatest difference in reducing your home's risk from wildfire.
Wildfire Exposure Assessment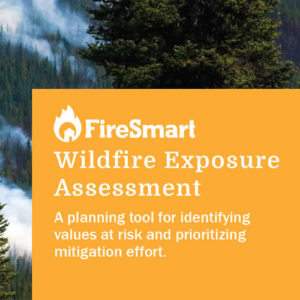 A planning tool for identifying values at risk and prioritizing mitigation effort. You will learn about the steps taken to complete the assessment and the meaning of the results.