LFR Workshop Training Update: Due to the current Covid-19 pandemic and following the advice from the Provincial Health Officer, the BC FireSmart Committee feels that at this time, virtual Local FireSmart Representative (LFR) workshops are the safest choice to ensure the health and safety of all participants.
FireSmart BC will be hosting a number of virtual LFR Workshops starting in December 2020 and running through until April 2021.
The virtual LFR Workshops will be broken down into two half-day consecutive sessions in order to reduce computer fatigue for the workshop facilitators and participants. Virtual LFR Workshop dates and registration information will be posted onto the FireSmart BC website by November 1st, 2020. If you are interested in attending an LFR Workshop, you are encouraged to check the website regularly for updated information.
Please note that completing the FireSmart 101 online course is a pre-requisite for being accepted into the virtual LFR Workshops.
Not sure if the LFR workshop applies to you? Learn more about these workshops.
Courses
At FireSmart we strive to create a community of continued learning. We offer a mix of course types – from the FireSmart 101 online course to workshops throughout British Columbia.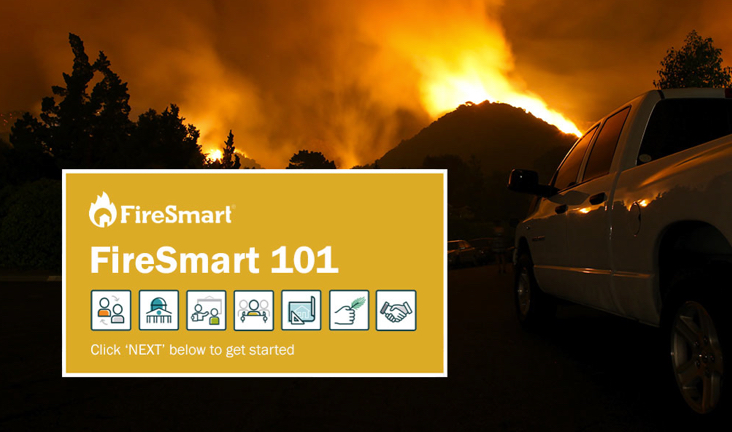 FireSmart 101 Online Course
This online course provides a great introduction to FireSmart. You'll learn about the Wildland Urban Interface, why FireSmart is needed more than ever, the seven FireSmart principles and much more.
Go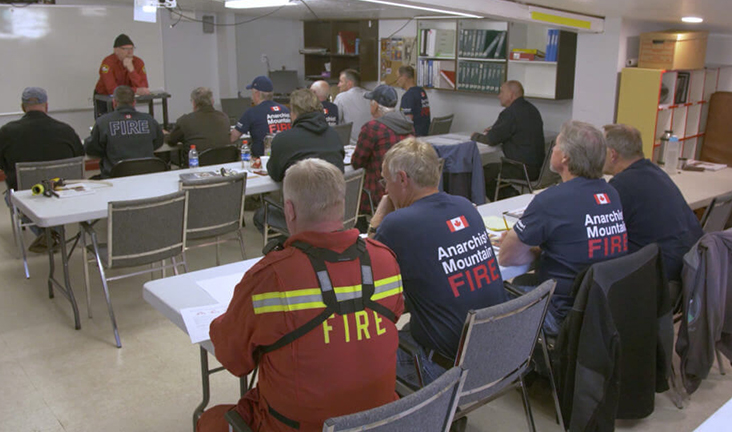 Upcoming LFR Workshops and In-Person Courses
We regularly host in-person workshops and courses for Local Fire Representatives thoughout BC.
Go

Events Search and Views Navigation
No matching events listed under Courses. Please try viewing the full calendar for a complete list of events.