Wildfire is an essential and integral component of the wildland ecosystems we have in BC. Wildfire removes forest litter build up and helps eliminate downed woody debris like dead limbs and fallen trees. Development means changes to the wildland fire regime. Suppressing and controlling wildfires means forests grow older and the amount of fuel that is available for ignition increases. This natural fuel build up is supplemented by houses and businesses that are built in the wildland urban interface and offer new sources of fuel for wildfire.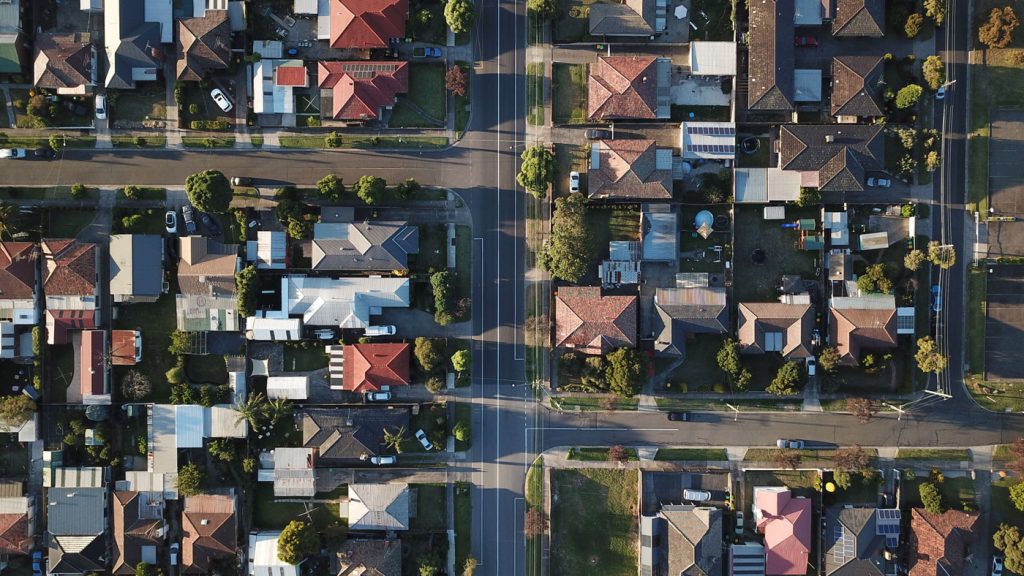 If communities are being modernized and renovated or new buildings are being constructed, it's important to make strategic choices regarding FireSmart building material and designs. Infrastructure and properties need to be assessed for construction material, road access, water supply, placement of utilities, and forested areas within and around the community.
FireSmart development considerations help manage the reality of wildfire in BC by reducing the flammability of individual structures and creating more wildfire resilient communities.