FireSmart BC Landscaping Hub
FireSmart landscaping tips and insights
Apart from picking the right fire-resistant plants, keeping a property FireSmart involves some easy-to-do and cost-effective landscaping practices.
Basic chores could save your home
From mowing your lawn to pruning trees, doing some basic yard maintenance will go a long way to reducing the sources of fuel around your property. Using the slider below, learn about the basics and best practices when it comes to FireSmart landscaping.
Know your FireSmart priority zones
FireSmart focuses on what is realistic for you to achieve in order to limit the risk of wildfire to your home. Changes within 10 metres of your home will have the biggest impact. Make sure that you maintain a 1.5-metre, non-combustible zone around your entire home and any attachments. Fire embers may seem small, but they should not be underestimated — 50 per cent of home fires caused by wildfires are started by embers.
Start by making changes to your home and then work your way outwards. Some renovations and upgrades may be costly or time consuming, but focus on what is realistic for you to achieve and start incorporating FireSmart principles into your long-term home planning. Adopting FireSmart landscaping practices can make a difference in how and where embers from a wildland fire are able to accumulate or establish.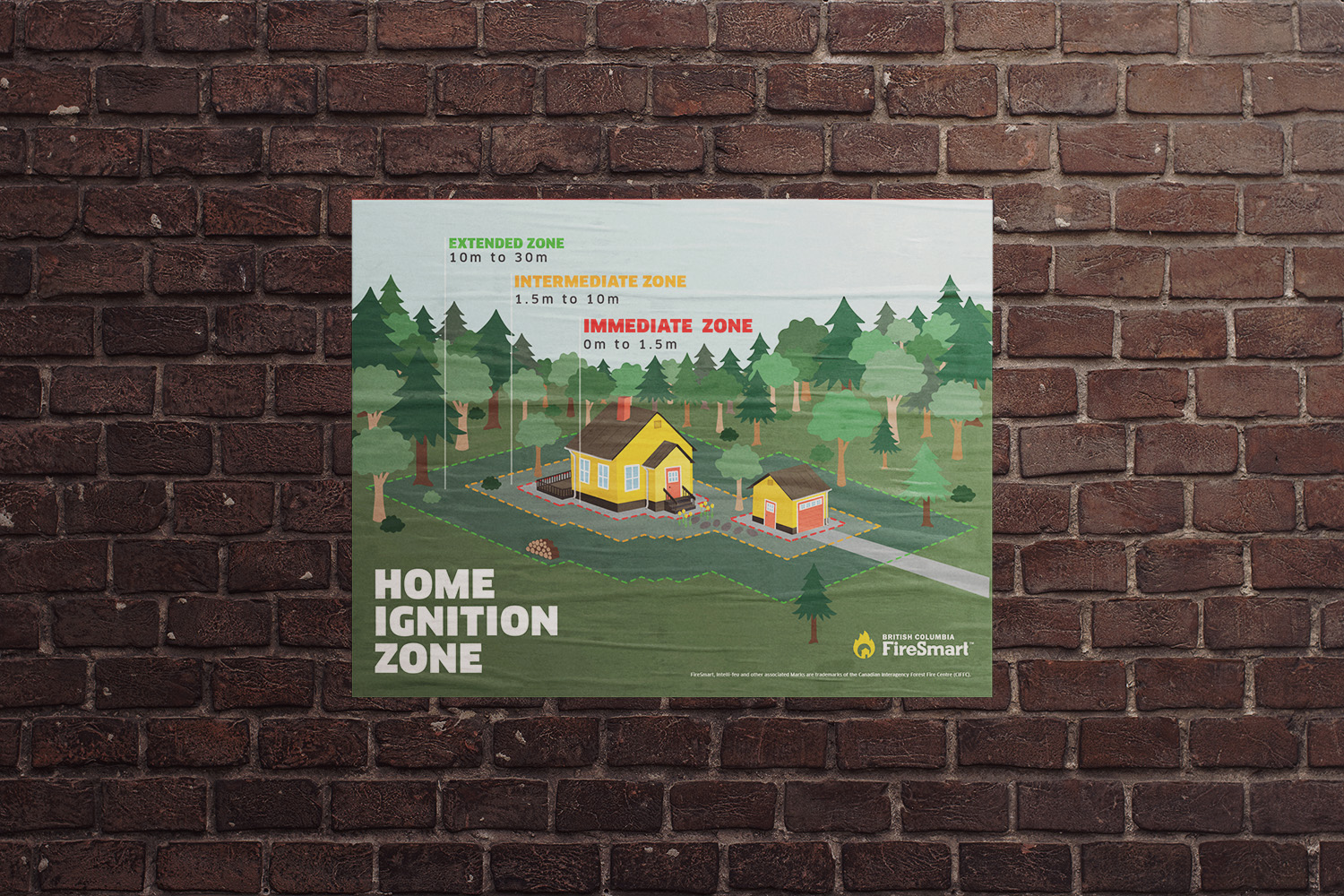 General FireSmart Tips
A well-maintained property is a FireSmart property. Keep all plants healthy, as unhealthy plants are a greater fire risk. This means watering your plants as required, pruning and fertilizing at the right time, and removing dead plant materials, such as branches and leaves, from your lawn.
Be aware of which plants and trees your property contains. Coniferous trees, with cones and needles, are highly flammable and should not be within 10 metres of your home. A few of these are spruce, pine, fir, and cedar. Find out more about FireSmart plants and use them to reduce your risk.
Pile firewood, leaves or dead material away from buildings.
Prune tree branches away from your roof.
Remove fuel for wildfire from around the exterior of your home.
Keep a tidy lawn. Fires travel less quickly across trimmed grass.
Go to the next slide for more landscaping tips and insights!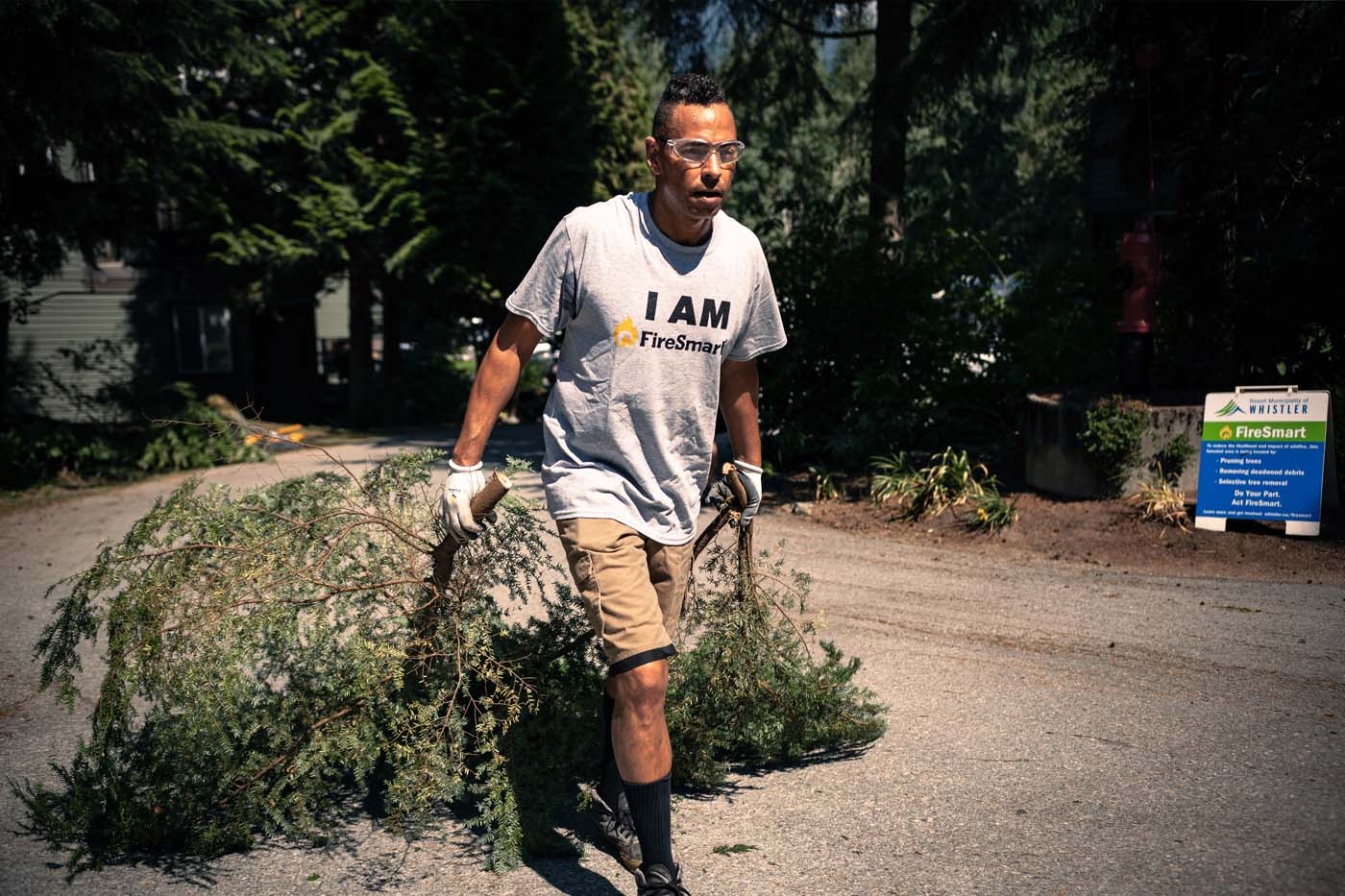 Wildfire follows a path from a forest or grassland to your home. A FireSmart yard means taking small steps to:
Slow the spread of fire by spacing out your trees
Increase your home's ability to withstand wildfire by breaking continuity of your plants
Keep a well maintained lawn; green grass shorter than 10 centimetres is less likely to burn intensely
Make smart choices for trees, plants, shrubs, and grass
Reduce the number and size of spaces where embers can accumulate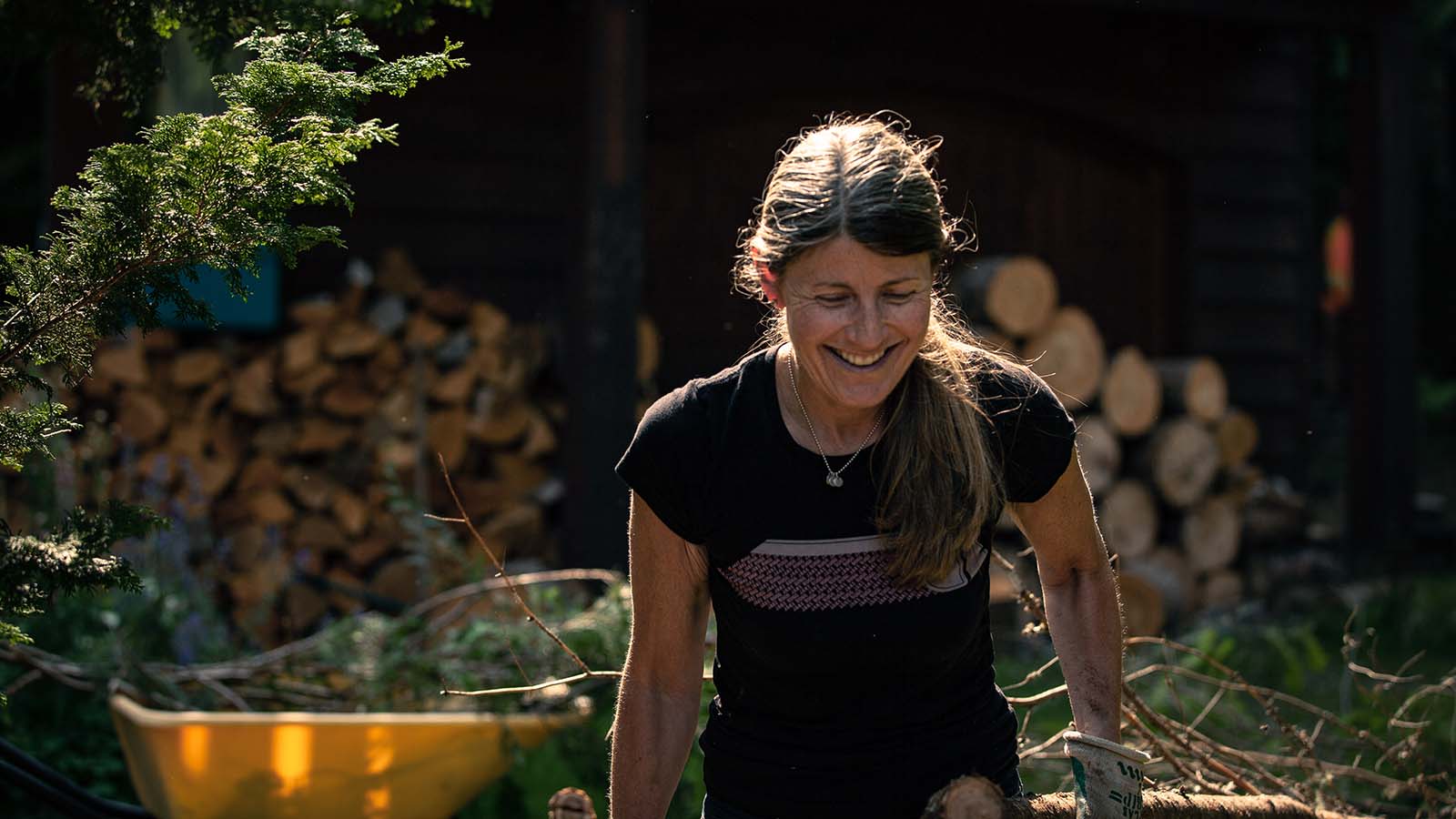 How FireSmart Landscaping Works
Integrating FireSmart principles and practices into your long-term landscaping plan and daily yard work routine reduces your wildfire risk.
Vertical Considerations
A fuel ladder is a term for live or dead vegetation that allows a fire to climb up from the landscape onto buildings or into the tree canopy. Common fuel ladders include: tall grasses, shrubs, and tree branches (both living and dead).

Prune all lower tree branches 2.0 metres from the ground
Horizontal Considerations
Plant trees and shrubs away from buildings to ensure branches do not touch or hang over roofs. Keep mature sizes in mind.
Space plantings
Use decorative rock, pathways, retaining walls
Design ponds and streams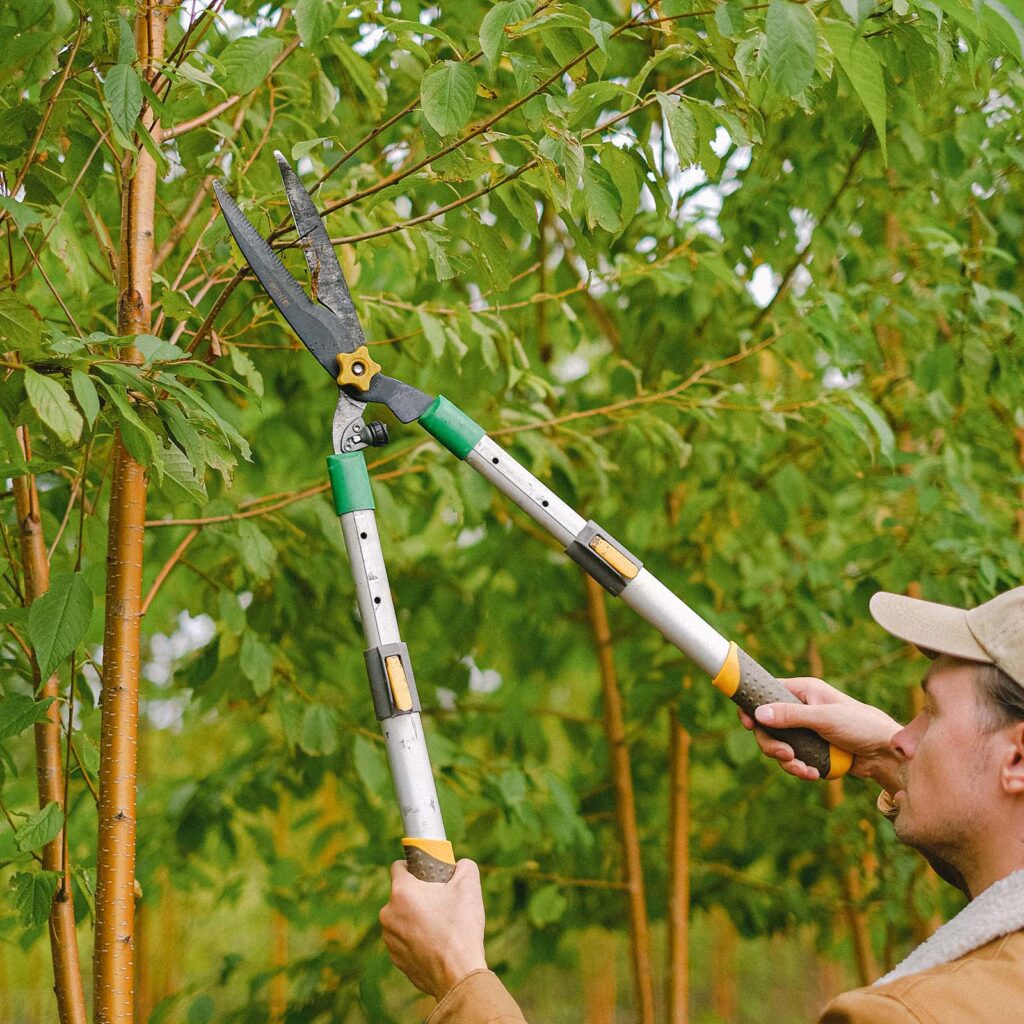 Plant Selection
Know FireSmart priority zones (see slide #1)
Select plants that realistically meet your gardening time constraints
Consider wisely:

Hardiness zone
Mature size
Location
Maintenance
Water requirements
Sun/shade requirements
Wind
Native plants

Plant and maintain a healthy lawn for a fire-resistant landscape; it is an effective fuel break
Considerations:

Ensure lawn gets the right amount of water to keep it green with less water use. Ideally this should consist of infrequent deep watering (about 2.5 cm) once or twice a week, depending on soil conditions
Introduce clovers to keep lawn green while reducing water use
Keep grass mowed to a max height of 10 centimetres
Replace areas that are difficult to mow with other landscaping
Replace sections of lawn with other fire-resistant groundcovers and shrubs
Replace grass with hard surfaces, decorative rock, walkways, gravels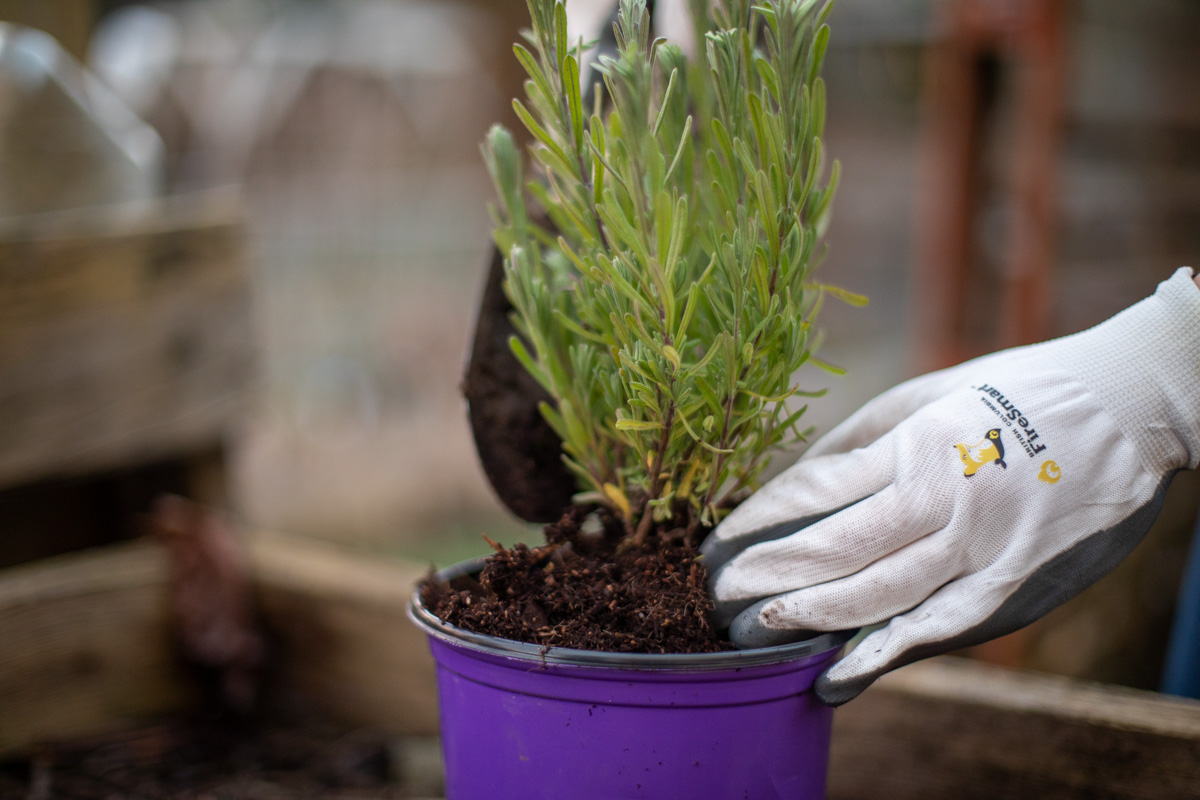 Plant Maintenance
Keep all plants healthy; unhealthy plants are a greater fire risk

Water your plants as required
Prune and fertilize at the right time
When planting, plant so the top of the root ball is flush with grade (too deep and roots cannot breathe, too shallow and roots will dry out quickly)
Place mulch slightly away from plant stems to avoid damage and increased risk of disease

Remove dead plant material (whole plants, or branches and leaves from living plants)

Do not pile dead material near buildings
Remove fruit and seeds that may pose a fire danger when dried
Keep roofs and gutters clear of branches and leaves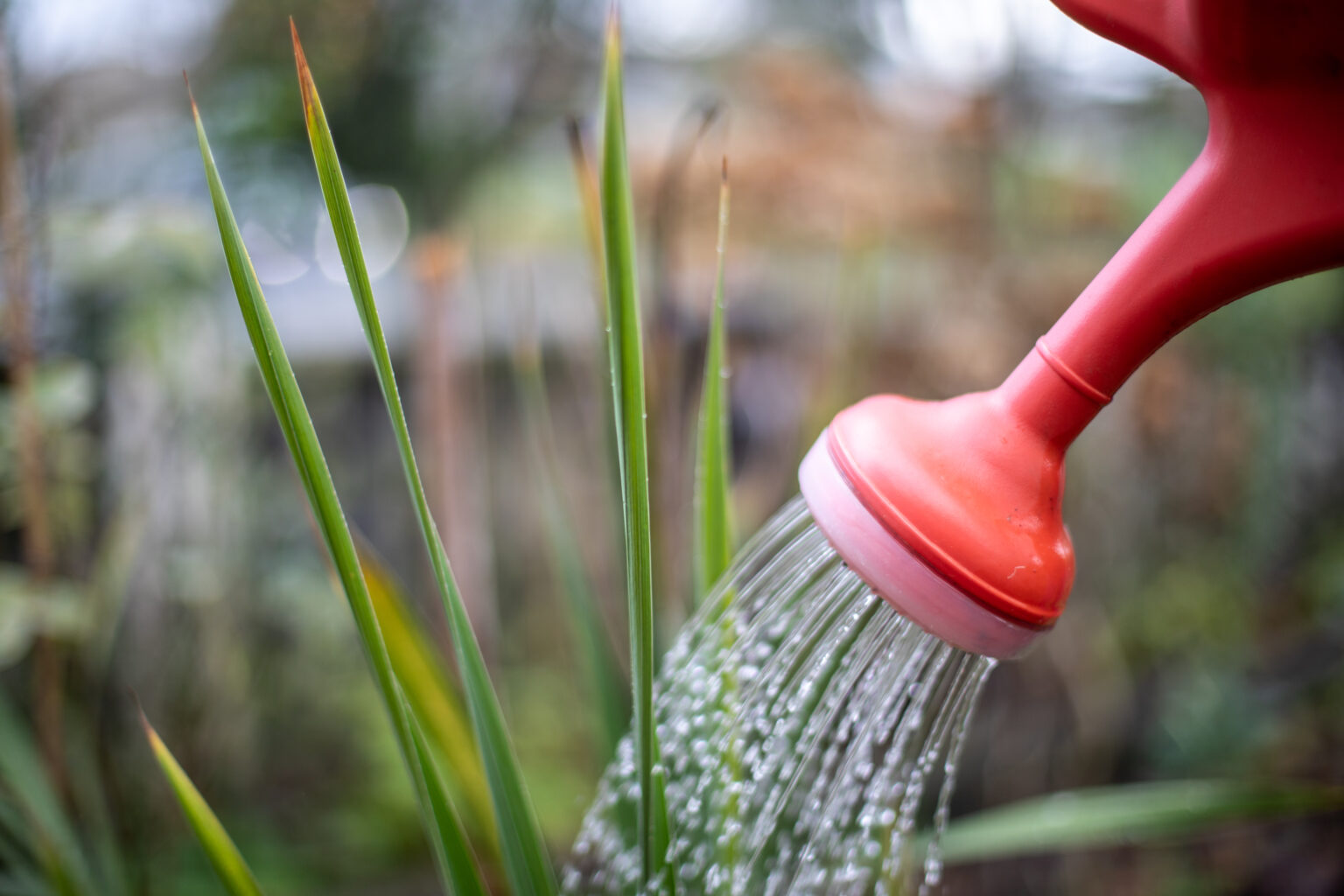 Mulches
Bark, evergreen needles, and other plant-based mulches can be flammable and should not be used next to buildings
Consider gravel and rock mulch next to buildings
Mature compost is FireSmart and beneficial for fire-resistant plants next to buildings; it keeps moisture in the ground and protects plants from drying out or from frost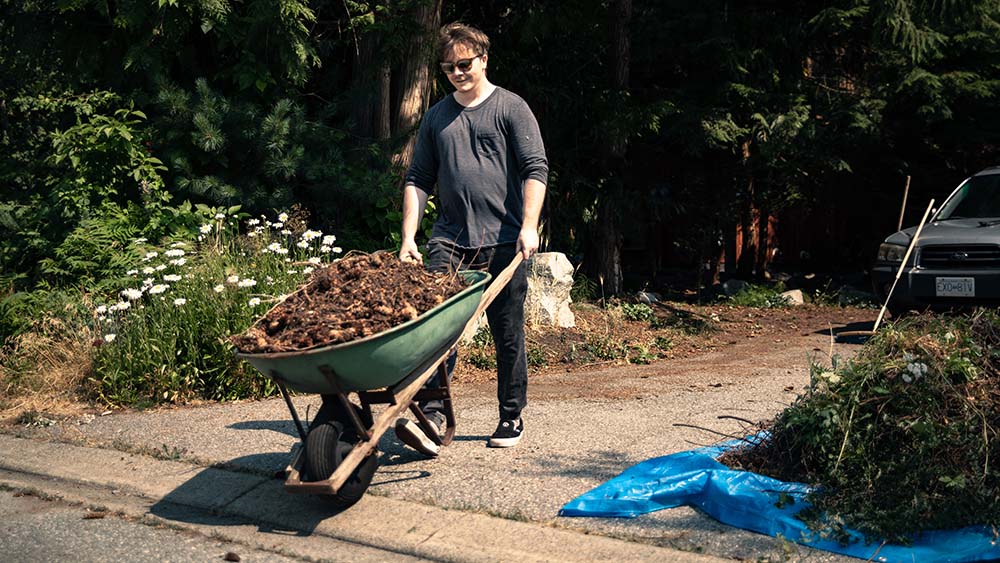 Plant flammability
What makes a plant fire-resistant?
Fire-resistant plants do not provide significant fuel or increase fire intensity
Moist, supple leaves (ignite and burn slower)
Little dead wood or accumulated dead material
Open branching habits allow more debris to fall to the ground, where it is more easily removed, leaving less fuel for fire
Fewer total branches and leaves (less fuel for fire)
Slow growing habits (less pruning required)
Water-like sap with little or no odour
Low amount of sap or resin material
Low growing habits
What makes a plant highly flammable?
Highly flammable plants provide fuel and can increase fire intensity
Contains fine, dry, dead material within the plant such as twigs, needles, and leaves
Loose papery bark
Stems, branches or leaves contain volatile waxes, terpenes or oils
Leaves are aromatic, strong odour when crushed
Gummy, resinous sap with a strong odour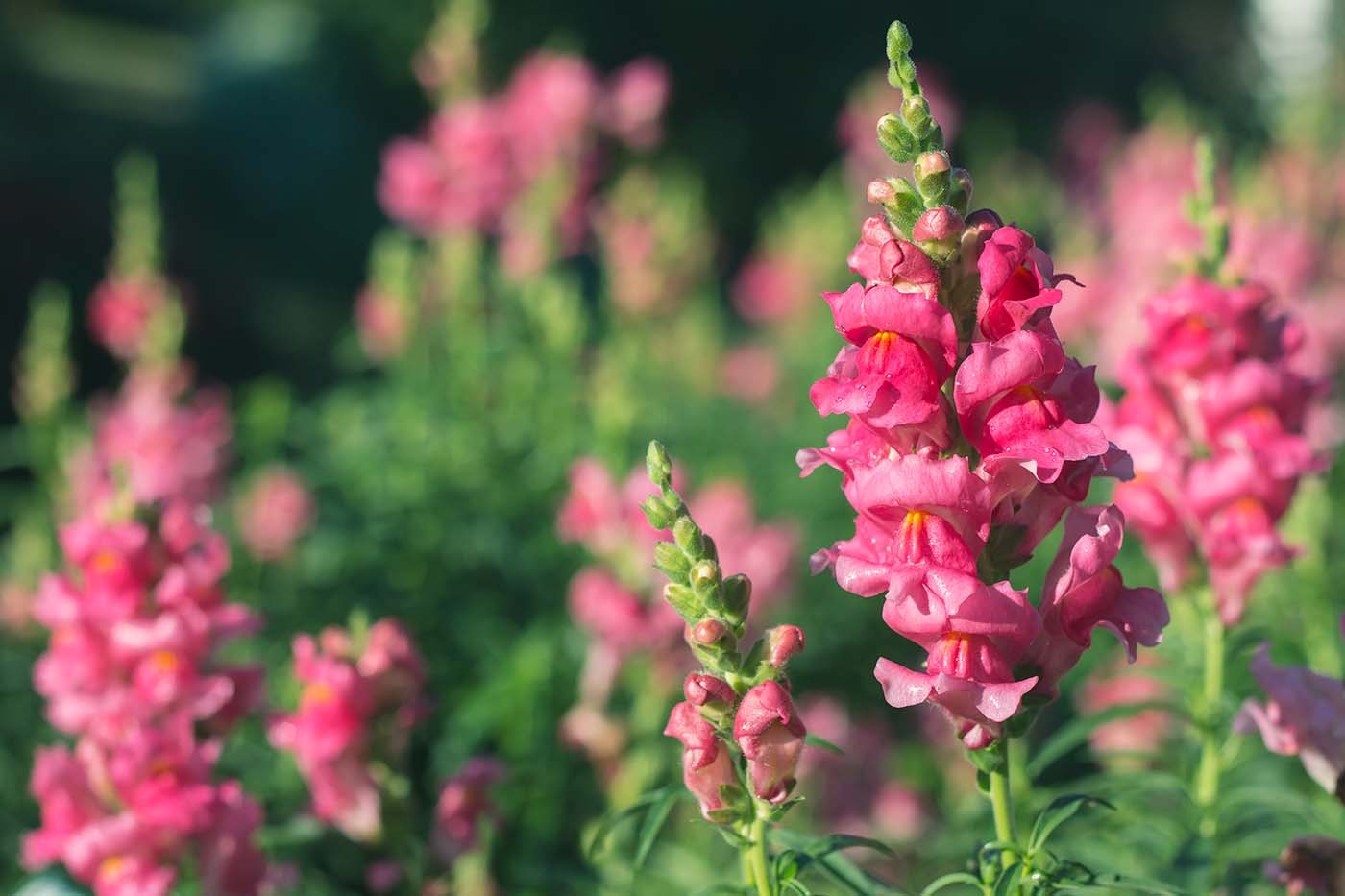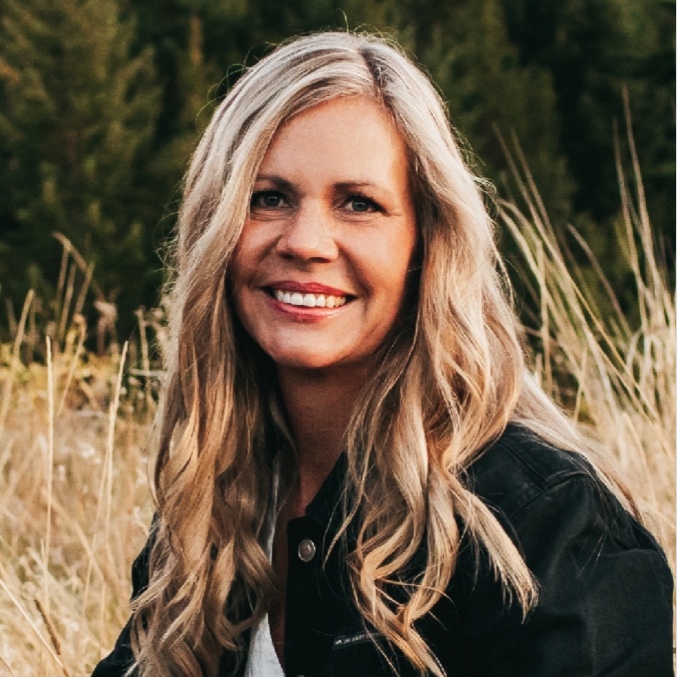 Have a question?
Do you have a question about FireSmart landscaping or fire-resistant plants? Check out our FAQ below, or ask our resident expert!
FireSmart FAQs
A FireSmart landscape is a yard designed and maintained with the goal of reducing damage and/or loss from wildfires. What is planted and where it is planted are two key factors.
These zones are areas around a home where steps can be taken to reduce the likelihood of embers accumulating and leading to the structure being ignited by fire. The most critical are the non-combustible 1.5-metre zone up against the home and the next zone within 10 metres. See the FireSmart Structure Ignition Zone Poster for more details.
Assess. Take a walk around your yard, make a note of items that look like they would catch fire easily, and make a to-do list for fixing. Start directly outside and around your home and move outwards. For example, needles and dry leaves could be cleaned up and put in the compost.
Plants with the following characteristics are more flammable:
leaves that have a strong odour when crushed
stems or branches that have a gummy sap with a strong odour
fine, dry, dead material such as loose, papery bark, twigs, needles, and leaves within the plant
Not necessarily. Close consideration should be given to removing anything combustible within the 1.5-metre non-combustible zone. Conifers in the 1.5-10 metre zone should also be looked at closely.
Low-growing conifers may be less risky further from the house, but still provide flammable fuel. Tall conifer trees may not be feasible to remove. Fire risk can still be mitigated by pruning lower branches and raking up debris such as needles and cones.
Use broadleaf evergreens from the FireSmart plant tool for year-round interest.
There are no fire-proof plants. However, plants with the following characteristics do not provide significant fuel or increase fire intensity:
moist, supple leaves
water-like sap with little or no odour
limited build-up of dead material
Note: Fire-resistant plants may become more risky if they are neglected and dead material is allowed to accumulate.

To find out which fire-resistant plants will grow in your area, use our FireSmart plant tool.