FireSmart BC Landscaping Hub
Find fire-resistant plants for your climate
Looking to find which fire-resistant plants will grow well in the particular climate that you live in? You've come to the right place. Using our tool below, British Columbians can make sustainable plant choices that can minimize the risk of structure damage due to wildfire. FireSmart selections can also be compatible with conserving water and attracting pollinators.
How to use this tool
1) Identify your Canadian hardiness zone: Locate your property by typing your address into the map below.
2) Select your Canadian hardiness zone: Then select the appropriate hardiness zone from the dropdown list below to filter plants that grow best in your area. Remember that the plant chart has approximated plants that grow in that zone based off of the USDA system.
A note about the plants listed below: The fire-resistant plants listed in our tool are based on research done to date, so the list is not exhaustive. With further research, additional plants may be added or removed. Also, not all plants on the chart are equally FireSmart. Some will ignite earlier than others. In addition, keep in mind that some areas of the province are drier than others; more caution is needed in those regions. Furthermore, some areas have specific microclimates that may not be perfectly represented in our map below. Make sure you are aware of which ignition zone you are planting in. Always check with your local garden centre to verify your hardiness zone, or if you have any questions.
Select your zone
Select a zone above to get started.
Don't forget: the plants listed below have been approximated from the USDA hardiness system to correspond with the zones from the Canadian Hardiness Zone map. We've listed their original USDA hardiness zones should you want to verify the conversion with your local garden center.
Legend
Water Use
Irrigation requirements during growing season:
Very Low: Less than 350 mm (14")
Low: About 350-450 mm (14-18")
Medium: About 450 mm+ (18"+)
High: About 500 cm+ (20"+)
Turfgrass is in a category all by itself. It uses 890 -1020 mm (35-40 inches) per year. Most common component of turfgrass mix in BC: Kentucky Bluegrass (Poa pratensis)
Some plants fit into more than one water use category as they are more adaptable. For greatest success and efficient water use, group plants together with similar water requirements. Not all plants are suitable for every area. Check plant specific requirements.
Sun / Shade Preferences
fs: Full sun
ps: Part sun
sh: Full shade
fs-psh: Full sun to part shade
fs-sh: Full sun to full shade
ps-sh: Part sun to full shade
More about this tool
Some columns in the plant chart above are sortable. To sort by a certain column, and/or change the sorting directionality, click on the corresponding column header.
The plants in this chart are based off of data from Natural Resources Canada. Please note that while the data covers most of BC, a small number of coastal regions may not be projected in the current data set. If your address is not specified as being a certain hardiness zone, please contact your local garden center for further information.
Annuals grow in all USDA Hardiness Zones thus do not pertain to a particular zone.
Footnotes
* Native plants that may not be commercially available.
† This plant has multiple varieties – some of which are more hardy than others. Please consult your garden center to determine whether a specific variety will grow in your zone.
The plant hardiness zone explained
To know which FireSmart plants will grow where you live, first, you need to know your hardiness zone. Hardiness describes a plant's tolerance of low temperatures; it does not refer to toughness or pest and disease resistance. As a rule: always select plants that are equal to or lower than your zone number. For Canadian gardeners there are two relevant systems used for ranking hardiness: the Canadian system and the American system (USDA). The map on this page utilizes the Canadian hardiness zone system, and the plant chart has been converted from the USDA system – in approximation – to meet this Canadian system. The general rule of thumb, and the one we used to estimate, is that the Canadian hardiness number is one more than the USDA zone number. For example, if your Canadian hardiness number is 5, then your USDA zone number would be 4. This rule of thumb is approximate and it is not an exact conversion. We've included a column for each plant's USDA hardiness zone number should you wish to verify with your local garden centre.
Which plants should you avoid?
Highly flammable plants provide fuel for wildfire, and can increase fire intensity. This chart provides a list of some common, high risk plants that are best to avoid. In general, highly flammable plants often contain fine, dry, dead material within the plant such as twigs, needles, and leaves. They also may contain loose papery bark that burns easily, or have stems, branches or leaves that contain volatile waxes, terpenes or oils.
Chart notes:
Leaf types: (D): Deciduous, (C): Coniferous, (B): Broadleaf Evergreen
Ponderosa Pine: Thicker bark helps to protect this tree
Larch: Higher moisture content of foliage makes this tree slightly less risky
Fire Hazard Plants
| | | | |
| --- | --- | --- | --- |
| Common Name | Scientific Name | Risk Level | Leaf Type |
| Arborvitae (Cedar) | Thuja spp. | Highest Risk | C |
| Broom | Genista spp. | Highest Risk | B |
| Cedrus | Cedar spp. | Highest Risk | C |
| Douglas Fir | Pseudotsuga menziesii | Highest Risk | C |
| Firs | Abies spp. | Highest Risk | C |
| Fountain Grass | Pennisetum spp. | Highest Risk | |
| Holly | Ilex spp. | Highest Risk | B |
| Juniper | Juniperus spp. | Highest Risk | C |
| Pampas Grass | Cortaderia selloana | Highest Risk | |
| Pine | Pinus spp. | Highest Risk | C |
| Ponderosa Pine | Pinus ponderosa | Higher Risk | C |
| Spruce | Picea spp. | Highest Risk | C |
| Larch | Larix spp. | High Risk | D |
| Yew | Taxus spp. | Highest Risk | C |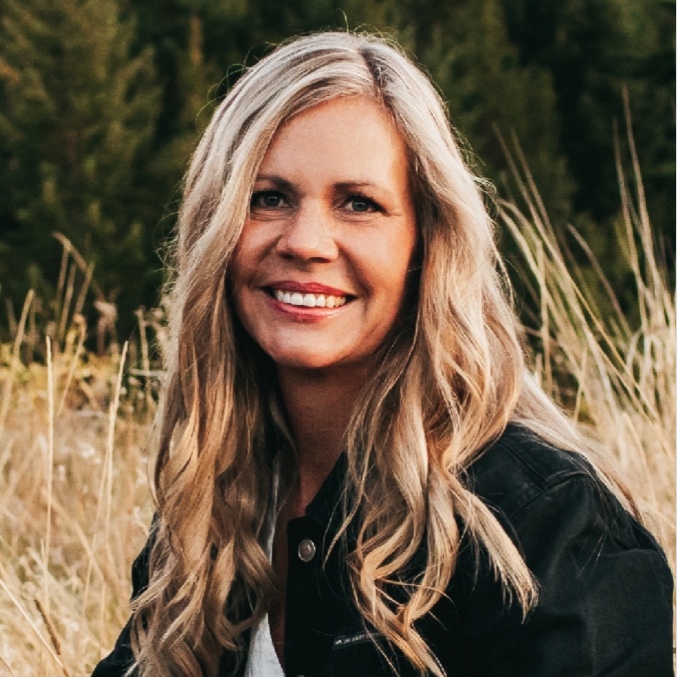 Have a question?
Do you have a question about FireSmart landscaping or fire-resistant plants? Check out our FAQ below, or ask our resident expert!
Learn more about FireSmart landscaping
Check out our page on FireSmart landscaping tips, instructions, and best practices when it comes to keeping your yard and property fire-resistant. For a quick, visual way to determine which plants are considered more fire-resistant at the point of purchase, learn more about the FireSmart BC Plant Program and check for a participating store near you.
Landscaping tips
Plant program