Summer has come to be known as "Wildfire Season" in British Columbia. And if there's one thing British Columbians associate with this time of year, it's the iconic Wildfire Danger Rating sign. You've likely seen one when entering a new town, displayed on a roadside in your own community, or featured in FireSmart's 2022 spring campaign.
But let's face it, most people only have a basic understanding of what the sign means and how the ratings impact them. So we made a short video that breaks down everything you need to know about it.
Watch:
Fire Danger Rating Explained
Why is this important? Fire danger is a persistent part of our lives. Last year was one of the most active and devastating wildfire seasons in recent memory, and the frequency and severity of wildfires will get worse before it gets better. If our collective experience has taught us anything, it's that we need to be better prepared. An understanding of each danger level and how to use that knowledge as you enjoy the great outdoors is an essential part of keeping our province safe.
The fire danger rating sign explained
A Fire Danger Rating sign alerts the public of the potential start and spread of a wildfire in a given area. We use three elements of the Canadian Forest Fire Weather Index System to determine a fire danger rating of either: LOW, MODERATE, HIGH, or EXTREME.
First we ask, will a wildfire start? The Fine Fuel Moisture Code helps answer this question by describing the dryness and ignition potential of smaller forest fuels, like pine needles, leaves, and twigs.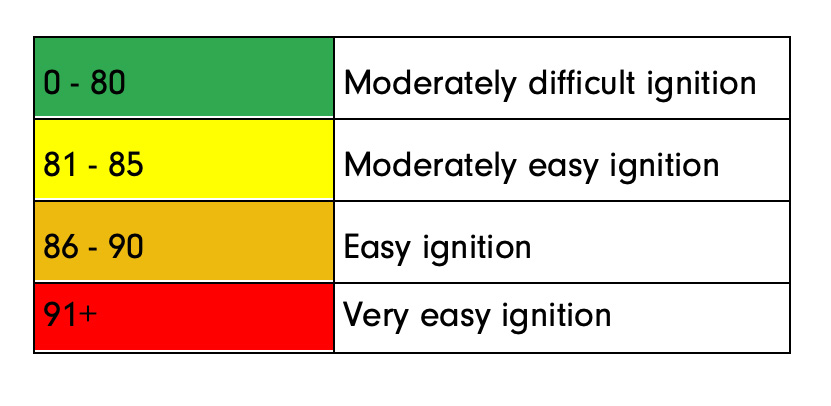 Then we ask, will it consume fuel? The Buildup Index provides a picture of long-term drought conditions and a measure of larger burnable fuels on and beneath the forest floor, which ultimately lets us know if and how much fuel a wildfire will consume.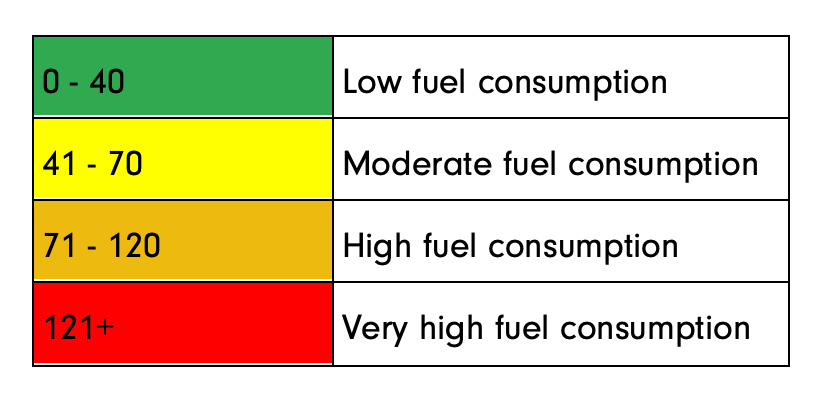 The last question we ask is: will it spread and how fast? The Initial Spread Index tells us if a wildfire will spread by combining surface wind speed and the moisture content of fine dead fuels to estimate the rate of spread.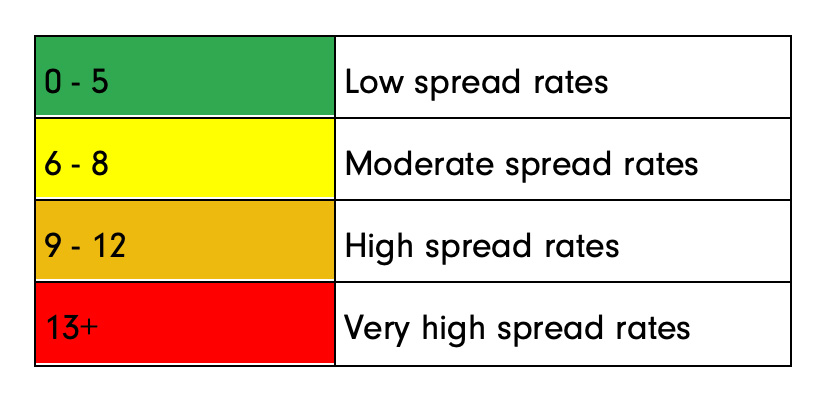 By calculating the average of these elements, we derive the final levels you see on a Fire Danger Rating sign.
"LOW" means that fires may start easily and spread quickly, but are unlikely to involve deeper fuel layers or larger fuels. While the risks may be low, fire is still possible, so be prepared for conditions to change.
"MODERATE" means forest fuels are drying and there is an increased risk that surface fires could start and spread. At this level, it's important to monitor the danger rating in your area and carry out all forest activities with caution.
"HIGH" means forest fuels are dry and fire risks are serious. Fires may start easily, burn quickly, and challenge fire suppression efforts. Use extreme caution during any forest activities and check evacuation alerts and orders regularly.
"EXTREME" means surrounding forests are dry and contain fuels that make the risk extremely serious. Fires can start easily, spread rapidly, and may be challenging to contain, so be ready for an emergency situation. Forest activities like campfires and operating gas-powered vehicles will likely be restricted.
Your hand on the fire danger rating dial
A lot of people think that mowing your lawn, cleaning your gutters, and rethinking storage areas for things like firewood are bothersome or tedious. Naturally, people avoid these tasks, especially when they're busy enjoying the summer weather. But, what many homeowners don't know is that these "chores" are actually proven to save properties from wildfire.
In our FireSmart spring campaign, we showed the consequences of procrastination by making the iconic Fire Danger Rating sign more personal. Although most people are familiar with the sign, many are unaware that they have the power to manage their own home's risk level.
Our billboards, TV, and digital ads highlight three of the most easy-to-implement FireSmart tasks: mowing and maintaining your lawn, cleaning your gutters, and storing flammable materials at a safe distance away from your house. Together, they show how, in a sense, every house has its own Wildfire Danger Rating and every homeowner has the power to keep that rating "LOW"—or risk leaving it to chance.
Watch:
Lawn Spring Campaign Ad
To be clear: the levels on a Fire Danger Rating sign do not take home preparedness into account—only environmental factors, like temperature, relative humidity, precipitation, wind speed, and wind direction. But while they demonstrate the risk of fire in forested and rural areas, what homeowners do—or don't do—around their property can leave our province vulnerable.
So get to know your Wildfire Danger Rating and explore FireSmartBC for the latest scientifically-backed tips and resources on FireSmarting your property, neighbourhood, and community ahead of this year's wildfire season.
In the meantime, here are some wildfire terms you should become familiar with:
Evacuation alerts
Evacuation Alerts notify people that a wildfire in their area has the potential to pose an imminent risk, and so they should be ready to leave at a moment's notice.
Evacuation orders
Evacuation Orders are put in place when a wildfire poses an imminent risk to a community. When the order is released, residents should evacuate immediately.
Local municipalities, regional districts, Indigenous and First Nation communities (and sometimes the RCMP) implement and enforce Evacuation Alerts and Orders.  
Wildfires of note
Wildfires of Note are fires that pose a threat to public safety, such as residential areas or human infrastructure (highways and hydro poles, etc.).
Fire prohibitions and bans
Fire Prohibitions prohibit various fire activities, whereas Fire Bans ban all fire activities.
The BC Wildfire Service (BCWS) makes Fire Prohibition and Fire Ban decisions. In the event where BCWS has not implemented a Campfire Ban, regional districts can do so.
The BCWS asks that smoke, wildfire, and unattended campfires be reported to 1-800-663-5555, or *5555 on a mobile device.
Area restrictions
Area Restrictions restrict public access to areas of ongoing fire suppression activity. They also reduce the need for emergency evacuation in the event that a fire blocks access or egress routes. BCWS implements and enforces these restrictions through the wildfire act.
Visit BC Wildfire Service to find the latest information on wildfires of note, view the location and details of all active wildfires in B.C., and for disaster information, from evacuation alerts and orders to response and recovery resources.