Photo courtesy of Adrian Wagner Studio
When it comes to mitigating the effects of wildfire, the Nelson area is proving to be a pioneer with its unique collaborative approach.
The Regional District of Central Kootenay (RDCK), the City of Nelson, and BC Parks have come together in a rare three-way partnership with the unified goal of working together to reduce the risk of wildfire in their communities.
"We think this is pretty unique in the province", said Amanda Weber-Roy, Conservation Specialist at BC Parks. "I don't know of anywhere else where a municipality, a regional district and BC Parks are working together."
The three-way collaboration, officially named the Nelson & Area Wildfire Risk Reduction Partnership, was developed after several areas of forest near Nelson were identified as being at high risk of wildfire threat in a 2017 report. Several of these have now been treated.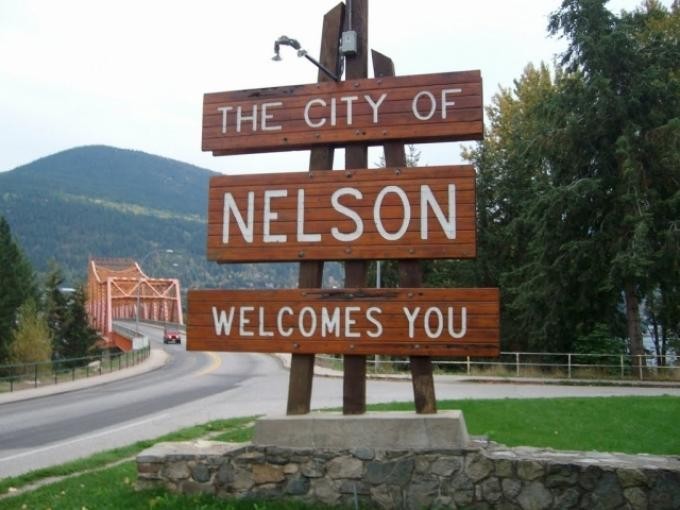 This is a new model for coordinated public engagement and consistent messaging regarding wildfire risk reduction at the community level. The partnership collaborates on projects, resources, sharing information, and keeping their communities informed.
The partnership also works closely with homeowners and land managers to encourage the adoption of the BC FireSmart program to keep properties and homes safe when wildfire strikes.
"While it's not perfect, this partnership is a step in the right direction," Weber-Roy said. "This level of communication between sectors about wildfire risk reduction is almost unheard of."
Since 2017, the Nelson & Area Wildfire Risk Reduction partnership has coordinated many wildfire prevention projects in high-risk forest areas using a variety of land management tools, including prescribed burning, hand treatments, and mechanical treatments.
One example is the 2020 West Arm Provincial Park Wildfire Risk Reduction project where forest and vegetation debris, also known as "fuel" build-up, was removed using prescribed fire after thinning and pruning was completed from a fuel management project in a targeted area of the park.
Additionally, planned and controlled fire was also reintroduced into the park ecosystem to reduce the risk of catastrophic wildfire and increase wildlife habitat and ecosystem nutrient cycling. The focus of this initiative was the preservation of biodiversity and habitats for species, such as caribou and grizzly bear. These efforts also help protect recreational activities like hiking, back-country skiing and mountain biking.
The 26,199-hectare park, which extends along the shore of Kootenay Lake, from Nelson to Harrop and up to the peaks behind, features old-growth forests that provide internationally significant habitat for grizzly bears and other endangered species.. The park also protects important watersheds that supply the City of Nelson with water.
So, how do fuel treatments help reduce future wildfire devastation?
Fire is an important part of many forest ecosystems. More frequent and severe wildfire seasons have increased the importance of wildfire prevention activities, such as prescribed fire. These fuel management tactics can help reduce the risk of catastrophic wildfire by removing forest fuel build-up and helping limit the potential impacts on ecological, recreational and cultural values of parks across the province.
What is Prescribed Fire/Burning?
Prescribed fire or prescribed burning is the planned and controlled application of fire to a specific land area and is one of the most ecologically appropriate means for achieving a variety of land management objectives; examples of which include cultural burning for Indigenous values, wildfire risk reduction for the protection of communities and critical infrastructure, ecosystem restoration, silviculture objectives such as site preparation and habitat objectives.
What is Hand Treatment?
Hand treatment means retaining large dominant trees while thinning from below by removing small trees, pruning the retained trees on the lower levels, and removing wood debris from the ground. The result: a forest of large trees with no underbrush, small trees, or debris, and with an opened-up canopy that prevents tree-to-tree fire spread.
What is Mechanical Treatment?
Mechanical treatment means working with conventional logging equipment to reduce the amount of built-up of hazardous vegetation and create shaded fuel breaks. Examples of mechanical treatment include the thinning of dense stands of trees, or other fuel treatments that make an area better able to withstand fire.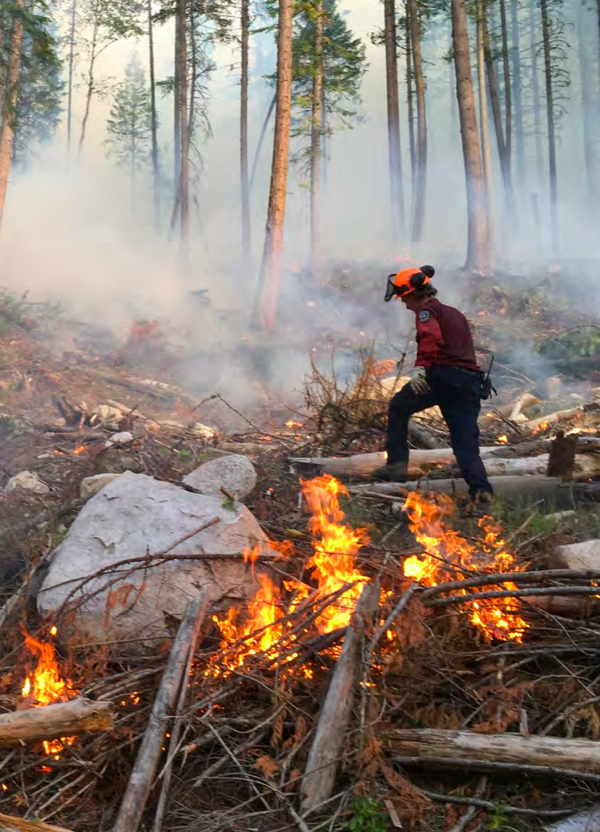 After a tremendously challenging 2021 wildfire season in BC, which many predict to be the new normal for our province, this unique approach to wildfire management is something that other municipalities and districts might consider embracing as we learn how to live in a world with more wildfire.
"We hope that working together on wildfire mitigation will help protect our communities", said Weber-Roy. "We also hope to inspire others to come together in their municipalities and adopt similar community-level strategies."
To learn more about the FireSmart BC program, or the Cultural and Prescribed Fire program, visit: firesmartbc.ca or firesmartbc.ca/prescibedfire
To learn more about the Nelson & Area Wildfire Risk Reduction Partnership, visit: www.rdck.ca/wildfireriskreduction