The 2023 winners have been announced!
In memory of Lynn Orstad, FireSmart BC, FireSmart Alberta, and Co-operators are recognizing women in BC or Alberta who have contributed to furthering wildfire resiliency in their community, agency or province. The Lynn Orstad Award – Women in Wildfire Resiliency is an annual award honouring women who have made significant contributions in wildfire resilience and advocacy efforts. See who won the inaugural award below.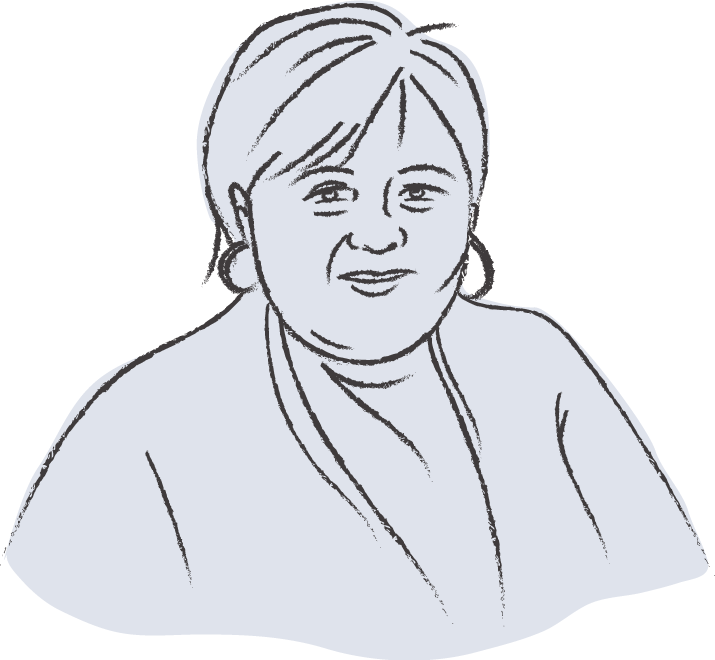 About Lynn
Lynn Orstad was a well-respected fire safety advocate dedicated to furthering wildfire resiliency across all jurisdictions and levels of government. As a female trailblazer in wildfire risk mitigation, she began her career in emergency management and continued working with local community groups, fire departments and eventually retired as Chair of FireSmart Canada. Throughout Lynn's career, and even in her personal life, she remained passionate and dedicated to building community and furthering education around wildfire resiliency. She also acted as mentor to many; including young women that sought and built a career in wildfire risk reduction. Her unexpected passing in 2021 prompted the opportunity to honour her memory and pass the torch to other female wildfire advocates to help continue the path of making our communities more resilient and encourage other women to enter into careers in emergency management and disaster risk reduction.
Lynn leaves behind a lifetime of community work, both in her career and in her retirement, as an amazing and highly involved volunteer.
Originally born in California, Lynn and her family came to Canada and eventually settled in Chilliwack. Predeceased by her brother, Mother and Father, Lynn devoted her life to helping others. Over her career spanning more than 30 years working in Disaster/Emergency Management, Lynn's passion and leadership skills led her to many parts of the world during the most trying times.
In 1992, she worked with women and children who had lost everything due to the destruction of Hurricane Andrew in Florida. Soon after that, she worked for the Red Cross (Red Crescent Societies) providing humanitarian relief for people fleeing Bosnia. Then to the Federal Government and to Sarajevo working to help women and children that were victims of crime in that country.
Later on, she worked with the United Nations High Commissioner for Refugees to support refugees fleeing from Rwanda. In the early 2000s, she represented Canada on the UN Expert Group in Natural Disasters.
Lynn then went on tocreate two Justice Institute of British Columbia diploma programs: the Incident Command Management System and the International Emergency Management program.
After her world travels, Lynn began a career with Fraser Valley Regional District in Fire and disaster relief planning. She worked with community groups all over BC and continued, even in retirement, to assist and offer her vast expertise. Lynn valued collaborating with Indigenous Peoples and was able to work with many Indigenous Peoples over the years, creating deep mutual respect and friendships along the way.
She finally found a wonderful getaway and developed many great friendships in her new escape to the Sunshine Valley. Not one to sit still, she once again became involved in the community becoming the President of the Ratepayers Association.
Energy, enthusiasm, and countless ideas to help the community were just some of the great things Lynn brought to the table. The Lynn Orstad: Women in Wildfire Resiliency Award will allow Lynn's passion and meaningful work to carry on through the recipients.
Lynn's Values
Among many traits Lynn was hard working, transparent, inclusive, innovative, and creative.