Smithers – Local FireSmart Representative Workshop
April 10, 2019

-

April 11, 2019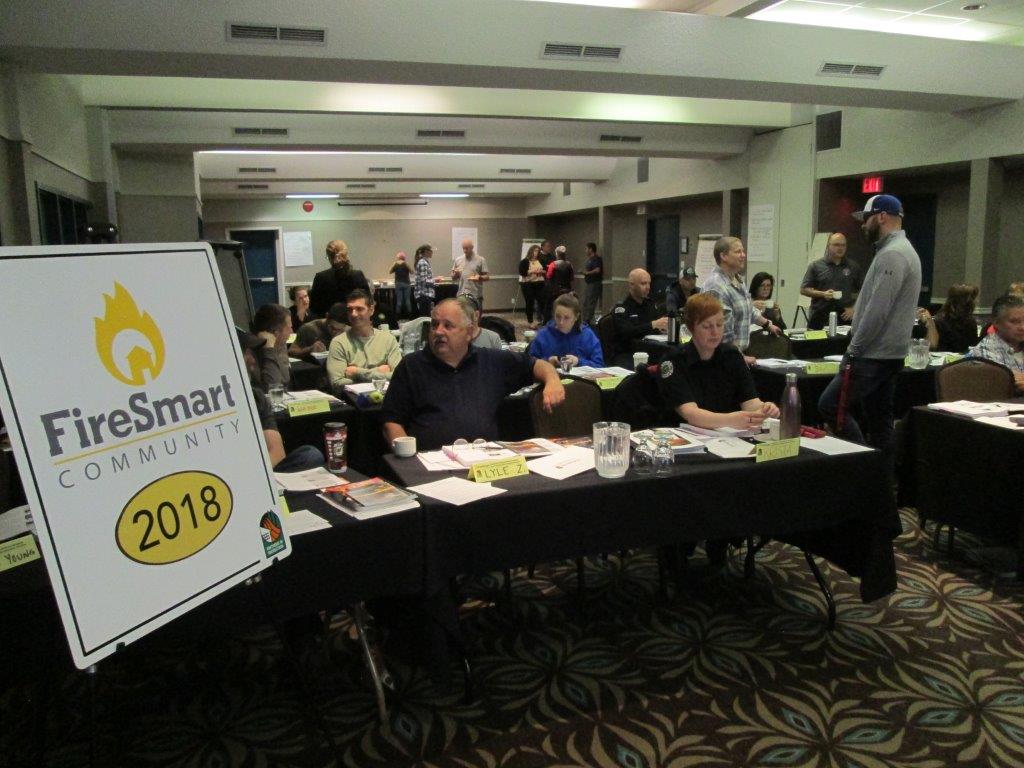 This workshop is currently full. To go on the waitlist please email [email protected]
This LFR workshop was developed by the Partners in Protection Association[1] to assist community leaders and fire professionals to become familiar with and implement all components of the FireSmart Canada Community Recognition Program (FCCRP). The training provided in this two-day workshop equips Local FireSmart Representatives with an understanding of current Wildland Urban Interface concepts and wildfire hazard assessments. It provides them with the tools and skills necessary to recruit and motivate volunteer community leaders, and mentoring abilities to work with self-organized groups of citizens as they plan and implement wildfire mitigations in their own neighbourhoods.
The workshop objectives are:
• Enhance participant understanding of wildland fire behavior, how homes and structures are threatened by wildfire – and ignite, how to systematically recognize wildfire hazards in the WUI, and the full range of FireSmart mitigations for reducing wildfire risk to the WUI.
• Enable participants to apply the wildland fire hazard assessment process and appropriate mitigation measures available to individual or small groups of homes in ways that will aid residents in working together to reduce wildfire risks at the neighbourhood scale.
• Provide an overview of FCCRP components, step-by-step procedures for implementing the FCCRP, and examples and exercises that develop the skills required to make it work effectively in their jurisdiction.
• Prepare participants to fulfill all LFR duties, and contract assistance in support of the FCCRP and agency wildfire protection goals in the greater community.
• Provide participants with the communication tools required (i.e. a delivery ready mini-workshop) to recruit, inform and motivate area residents and assist Community Champions to take the lead in organizing their neighbours to take collective actions that reduce the potential for wildfire losses.
Related Events