Applications for Wildfire Community Preparedness Day 2021 are now open!
Taking place from May 1st, 2021 to October 31st, 2021, Wildfire Community Preparedness Day is the perfect opportunity to get together with your neighbours, and shore up your community's defences against wildfire.
As part of the efforts to increase public awareness of Wildfire Community Preparedness Day, grants of $500 will be made available to help defray costs associated with a wide variety of prevention measures and increasing your community's awareness. The deadline for applications is Friday, January 15th, so don't wait – apply now.
Of course everyone can and should be responsible for safeguarding their own property, but the real breakthroughs take place when we take a community-wide approach to becoming FireSmart. We know from experience that the value of such collaboration is always greater than the sum of its parts: FireSmart is most effective when it's taken on as a grassroots initiative.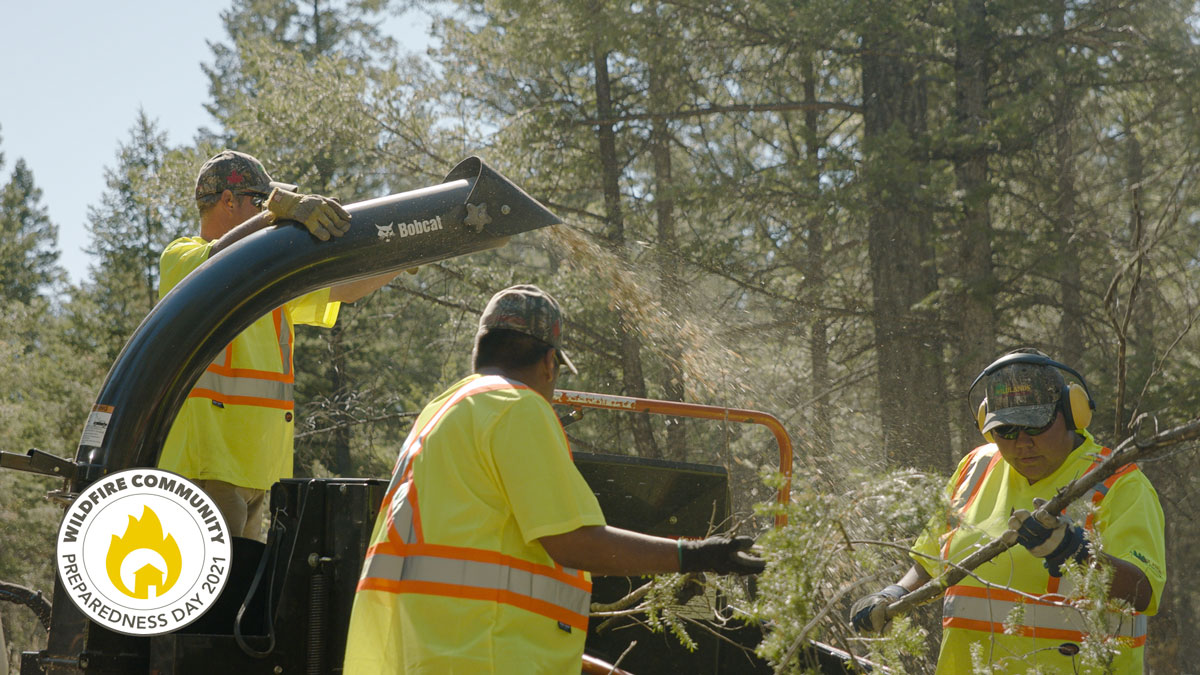 The sooner you and your neighbours start thinking about collective wildfire preparedness, the more likely you are to come up with a practical and effective plan. FireSmart BC recommends that you start by approaching either your Local FireSmart Representative, or local fire department. These professionals can help community members to identify priorities, design measures to address them, and weave these steps into a successful grant application.
Here's a few ideas to plan for, and help get you started on your application:
Hold a FireSmart work bee: have residents team up to clear leaves, wooden debris, and other fuel sources around the community
Hand out leaflets, put out social media ads, and/or other forms of advertising to increase awareness
Hold information sessions, alongside a BBQ, where you and your neighbours can talk to Local FireSmart Representatives and fire departments about what works – and what doesn't – when it comes to preparing for wildfire.
Create checklists to help you and your neighbours reduce the fuel available for any fires that threaten your community.
Offer a FireSmart chipping event where residents can clean their lawn of dead vegetation and put it at the end of the driveway for pick up.
These are just a few of the ways you can take action. Wildfire Community Preparedness Day grants can be used for any costs incurred in such activities.
For more ideas on how you can spend the day, and how your community can take steps to protect itself, check out this great example from our recognized community in Fernie.
Start today. Make wildfire preparedness and the habits that promote it a central part of your community's daily life.
Then get started on your application. The deadline is January 15th, but why wait? It's never too early to prepare for wildfire.