Everything about FireSmart is aimed at reducing the impacts of wildfires, and the best way to do that is by spreading awareness of protective measures. Countless lives and livelihoods are at stake, as are all sorts of private and public properties, in some cases the future of whole communities.
In other words, this is very serious business, so we do everything we can to make sure our message reaches as many people as possible, and that it sinks in. By the same token, we can't just scare people into taking sensible steps to protect themselves and others. We need to educate and sometimes convince them, and doing that means attracting, intriguing, amusing, and otherwise engaging them on multiple levels.
These goals are never far from our minds, and research shows that many people – of all ages, not just children – absorb and retain knowledge better when the delivery includes visual aids such as mascots.
That's why we hired the FireSmart Fox. Everything about her makes for an effective messenger. She stands straight up, alert to any danger and ready for action at a moment's notice. Her noble bearing tells you she's reliable, a straight talker who dispenses sound advice. She's cuddly, too, so children will be drawn to her, but not so mindlessly cute that she distracts from the message. Even her fashion choices speak to a purpose of substance over style: no jewellery, no makeup, and clothing that is not only practical and sensible, but also, somehow, both minimal and (for a fox) modest.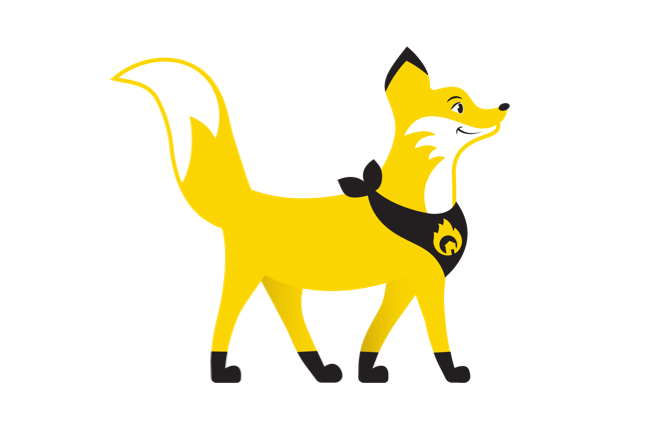 There's just one problem with our perfect little mascot/messenger: she came to us without a name. And she really needs one, too. Not so we can summon her at will or make her do tricks – she's a fox, not a dog – but to make her messaging more effective. Her job is to teach the rest of us to be FireSmart, so the more memorable she is, the more lives she can save.
That's where you come in. We want the FireSmart Fox to grab and retain the attention of as many eyes and ears as possible, so we need to know what people think: what would you call her?
Keep in mind, this not a poll, which would be unscientific anyway. No, consider this a public hearing: we want to hear from a wide variety of voices, listen to their suggestions – and their reasoning – and then pick a name that will help us take care of the aforementioned serious business.
So what do think we should name the FireSmart Fox? The floor is open.
To have your say, just click here and fill in the form, or post your suggestion under #NameThatFox on Instagram or Twitter. One entry per email address. And hey – the winner receives a $150 Parks Canada gift card, or $150 to spend locally on products to help FireSmart your home and property.