Spring is the season of new life and new beginnings, making this the perfect time to get acquainted with our new mascot, Ember the FireSmart Fox.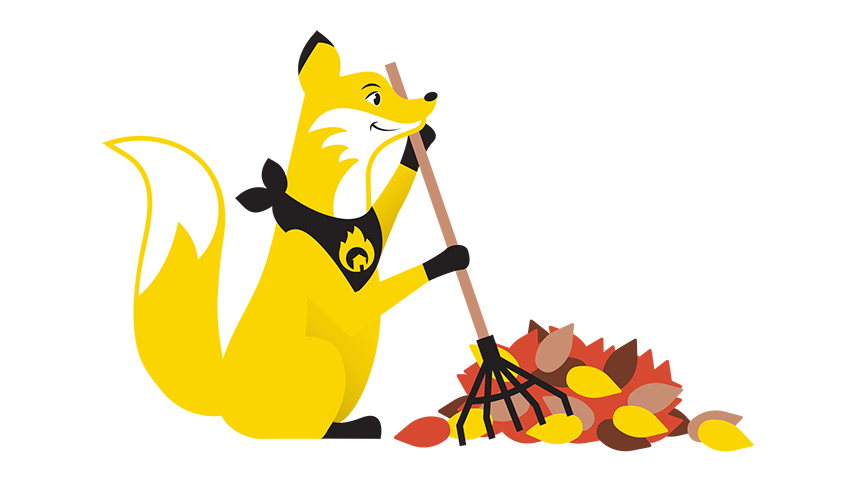 Multiple studies have shown that visual aids are very useful in absorbing information, and while generations of Canadians are familiar with Smokey Bear (created by the U.S. Forest Service in 1944), there were several reasons for a changing of the guard. The most obvious difference is in appearance: the way Ember was drawn represents new approaches to animated characters and how they appeal to modern audiences of all ages.
Another factor is authenticity: we felt it was time for Canada to have its own voice on wildfire awareness, and everything about Ember was conceived, designed, and developed by Canadians for Canadians.
Both of these considerations drive essential improvements in form and function alike, increasing FireSmart's effectiveness at building awareness about how to protect lives and property.
Perhaps most importantly, however, Ember articulates a much more sophisticated approach than the "Only YOU can prevent forest fires" mantra that was Smokey's from 1947 until 2001 (when "forest fires" was changed to "wildfires"). That simple message and its invocation of individual responsibility were perfect for generating basic levels of awareness, but these days our knowledge of fire – how it spreads, the role it plays in nature, the heightened risks associated with the wildland-urban interface, etc. – is far more extensive. Decades of observation and study have taught us so much, not just about how to prevent wildfire, but also how to fight it, how to manage it with prescribed burning, as well as its cultural role within Indigenous communities . Not to mention how good habits and advance preparation are absolutely crucial to preserving lives and property.
On another level, FireSmart principles and practices place primary emphasis on cooperation – both within and between communities – as the cornerstone of wildfire mitigation and resilience. Fire is inevitable, but if the right strategies are designed and implemented, fires can be managed in such a way as to limit their impacts in terms of damage, cost, and loss of life.
With this greater understanding in mind, when FireSmart Canada held a contest to determine the new mascot's name, it also required contestants to explain why their choice was fit for purpose. Of more than 500 submissions from across the country, the winning entry came from Arlene S. of British Columbia, who is actually a FireSmart representative for her community.  She explained her choice by noting that "it only takes an ember to start a fire. An ember can turn … smouldering ground fire to a forest fire in moments."
Going forward, Ember's job will be to put a cute and cuddly – but also alert and adaptable – face on FireSmart's messages of awareness and resilience. She will be particularly effective when her likeness is used for toys, colouring books, and school curricula for children, but other merchandise also will appeal to older generations, reminding them of steps they can take to protect themselves and their neighbours. Ember will also begin making her way into FireSmart neighbourhoods and events throughout BC, connecting with local children to help get them excited about helping their families do FireSmart activities around the home.
So it's official: Ember is out in the wild, and we hope she quickly finds her way into wildfire resilient homes, offices, and classrooms across the country.