FireSmart Canada Guide to Landscaping
By making some strategic choices in their yards, homeowners can create a FireSmart landscape. The manual includes an extensive list of fire resistant plants and tips from landscaping material.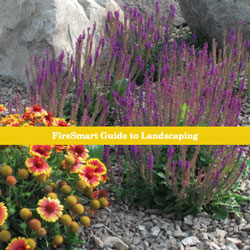 *FireSmart Canada is currently revising the Guide of Landscaping – click here to download the pdf as an interim measure.